I cannot believe you are here. What is going on?! Where did my week go?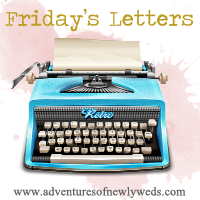 Dear Lilly I really don't appreciate your whining every single morning at 6 AM sharp, especially when my back is as sore as can be. I do appreciate your snuggles thought, after you've been let out and realize that you are NOT getting me out of bed. Dear husband, thank you for letting the dog out this morning, and for making delicious dinner tonight. Dear baby Matthew, thank you for letting me get a few good shots of you, even though you kicked and screamed and hollered the whole time. AND then fell asleep as we gave up on you.
Dear baby Logan, thank you for actually posing for me. Who knew that an almost two week old could be such a great model. We're going to have lots of fun for your six month and one year photos!
Dear blog friends, thank you for being here, for supporting and inspiring. Dear Sal Cincatto where have you been all my life? Thank you for giving me a good business lesson and sending me on my way to success. Dear Lightroom 4, are you worth the $79 upgrade from Lightroom 3?