I feel like you can never have too many homes. For example, our home is here in Arizona, but I consider Denver home as well, since I've grown up there and my family is still there. However, my first real home has and will always be Yerevan, Armenia, and I get to go back in two months and 3 days.
My Dad called me this morning, as I was reluctantly getting up at 6 AM to take Lilly out and feed her, to tell me that he was booking my ticket. This was great news, as we wont have the money to pay for the ticket until later this month, and the price would have most likely gone up. Now, I just have to get my name fixed in my passport and pack my camera!
The sad part is, that I'll only be in Yerevan for 3 full days, then leave for London and spend another 3 there before heading back home to Denver, and then flying back to Tucson. I cannot wait to see my grandmothers, and my aunt, cousins and above all my adorable new niece.
So today's Sunday Social questions are perfect for me and my travel mood.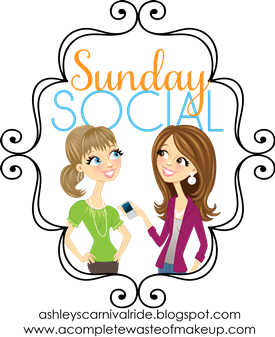 Best trip you've ever been on: It's really hard to pick one trip that was "the best" as each trip I've taken has been unique in its own way. There have been a few trips that have just been awful. BUT if I had to pick one trip that was the best, I'd say my last trip to Austria with my brother. We were just flying through Vienna on our way to meet family, and had a 12 hour layover. We got into Vienna at about 6 AM and the city was still asleep. So we walked around the streets of downtown, hung out in a park for a little while, then when the city started waking up we got some breakfast at a small little coffee shop right on the street of Vienna. It was the shortest 12 hours I've spent anywhere, and it was a great time with my baby brother. I think it's where our relationship really solidified into the one we have today, from the kiddy/bickering one we had before.

Best idea for a girls weekend trip: My beautiful friend Katy and I always talk about a spa trip out of town, but have yet to find the time to do it. Maybe we'll go to Scottsdale when she comes to visit. Personally, I'd love to spend a weekend in a spa, sipping on margaritas and enjoying the company of beautiful friends.

Best idea for a couples trip: Hands down an all-inclusive beach vacation. Mexico is ideal. Especially when there is lots of alcohol available, no need to drive and the beautiful ocean steps away. We're actually working on a trip in November for our anniversary and talking our friends on coming along. I don't think they really need lots of convincing.

Best vacation on the cheap: Humm, staycation?! Haha. We've found some amazing deals on Groupon for getaways! My in-laws celebrated their 30th wedding anniversary this year, and we got them a deal off of Groupon for Las Vegas. They loved it!!! We've also managed to do a trip to Vegas with flight, hotel, food, and entertainment for under a $1000 for the 4 days!

Place you most want to visit: A better question is a place I don't want to visit. I'd love to go to Paris once every season so I can photograph it in all of it's beauty. However, my current "want" is to go to Belize, the diver's paradise!

Vacation/Travel necessities: This is a good question. I use to be a complete overpacker and would take everything under the sun. In the last few years, I've been able to really narrow down what I really need on a trip. For example, my trip to Armenia, I'm going to take my camera gear and a small carry on with my clothing, and this is what I'll most likely include:
Camera body, prime lens, zoom/telephoto lens, flash, CF cards, and other minor gear

A dress, something that can be dressed up or down

Pair of jeans, usually something that's a little bit more loose and comfortable

A pair of comfortable flats

Sunglasses

Toothbrush

Facewash

Sports bra!!!!

Phone

Laptop
The end!