We've officially entered the hottest part of the summer here in Arizona, and it is NOT pretty. It really is super hot, but the monsoons are also here which cools things off.
Our yard is still a mess of dirt, sand, minus material, flagstone, artificial turf and rock. Our master has two walls painted and has all kinds of painting supplies laid out all over. The front bedroom has a quarter of one wall to go with the paint, and needs a trip to the store to get an accent color for the back wall. We did finally get couches but now need two chairs and some pillows to complete the set. AND I could keep going with my list of things that need to be done.
So instead of making a long, drawn out list, I'm just going to write things down as goals and get going on getting things set and done.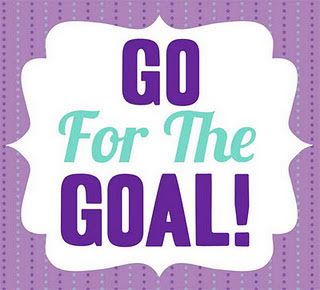 Finish editing the remaining sessions from June by the 6th of July (this Friday) – I have about 4 more sessions left to edit from my June shoots. I can't wait to see how they turn out, and from all likelihood, I'll have them done within the next few nights.

Finish painting the front bedroom, this includes the accent wall and the need to get my butt to the store to get a paint color – This bedroom was suppose to be done before my in-laws got here. I got most of it done, and then we realized that the couch we wanted to put in there wouldn't fit, so I stopped painting and it's set there like that for at least a month. There isn't too much left to paint but I did run out of paint. So back to Home Depot I go.

Paint master bedroom - our master is a mess. One wall is completely done and looks great, the other is 90% done and looking good, the others are half assed. We really need to get on this, as our bedroom looks like a construction zone right now.

Paint master bathroom – We haven't even touched the bathroom yet, but have the paint and it's all good to go. We just need to get on it. We'll be able to knock it out within a day if we really try.

Organize spice cabinet – this is pretty much done, but I just got a bunch more spaces and now everything is crammed in there. I've also read that spices should be kept away from the stove and oven so that they don't get hot and lose their flavor, well my spices are right in between my range and the double oven. SOOO I'm thinking I may need to move them.

Organize master closet & figure out what I'd like to do with it – this is pretty dang organized but I still have a few more boxes to unpack, and I need to figure out what kind of shelving system we want in there. We have some shelves but they are awkward. I may just need to get some bedroom furniture (dresser) to put all of our folding clothes in so that my shelf space is opened up.

Find paint for the office – I am pretty sure I know what color I'd like, but I may need to get a few samples to figure out if it will work.

Organize Office – the office is a mess of boxes right now, it needs a good organizing so that the space can be used.

Start working on Senior Session Promos as well as holiday promos – it seems that with the kind of weather that Arizona has, senior sessions cannot be done until after the monsoon season is over. However, it would be good to get things worked out and sessions booked for mid-August and on. Also, if there are brave soles out there we can get a few of them done in July.

Sell the clothing/shoes that I don't wear

– our community has a great little Facebook Page that's an online yardsale, and people are constantly selling things on there. I'm thinking that it's time I get rid of some of the things I have that I never wear. Maybe I can use the money to help save for our vacation.

Don't drink soda. AT ALL – at one point I didn't drink soda at all, and it felt so good. But lately I've been drinking some, and I really need to stop.

Only eat out once a week or less – there isn't really much around us to go and eat out at, but we've seem to have found a way to do it anyways. I'd like to keep our eating out to one meal a week and on a weekend. Mainly because it's unhealthy and it's also expensive, and I've got a freezer full of salmon!

Save an additional $150.00 on top of our monthly savings –

I've taken the advice of a good friend,

Janna

, and started looking at our savings account as a monthly bill. So every month, I put a chunk of money in there as though it was a bill to be paid. In addition to this, I'd like to save another $150.00 to go in there.

Put together a budget (clothing, food, and entertainment) – I've never really had to worry about a budge for these things, because my paycheck has always been an extra paycheck. It's been my shoes and purse fund. However, having a house and needing to turn it into a home has put a damper on that fund. My paychecks now count towards the mortgage and car payments. Hence, I need to have a budget for what I can spend. I also think that a clothing budget would be good, and force me to buy pieces that I really love and know I'll wear for a long time.

Find a trainer for Lilly – Lilly had a great trainer in Tucson, but it's a long drive to go up there. So I need to find someone nearby. There's a k9 cop that has a kennel and trains dogs so I think I'll give him a call sometime this week.

Sign up for my Summer/Fall classes – this needs to be done today, as classes start next Monday. EW

Drink more water (2 water bottles full a day) – I've noticed that when my water bottle is not next to me, I don't drink water, so now it will be dragged around everywhere with me.

Explore at least one new place around town – I've been dying to go to the mission that is next to us. Maybe Lilly and I can go explore.

Help hubs finish the backyard

- our backyard needs to be done. My floors are continuously dirty because Lilly brings in all the dirt and dust that is out there.

Start back up on my P90X workouts – I found a great trainer here in Sahuarita, but with the need to pay off debt right now, I can't really afford to hire her. AND I've got great results with P90X before, and I already have the DVDs soooo, I'm going to go ahead and try that again.

Swim at least three days a week – Our pool is awesome, there's hardly anyone there at any given time. We've gone twice and taken our fins and snorkel gear to get back into shape for diving. It's really good exercise and I love swimming, so win-win.

Take Lilly on walks at least 3 times a week – It's been super hot and we've been busy, so poor miss Lilly has been sitting around the house. We play with her, and since there is no furniture in most of the house, she runs around and such, BUT it is probably a good idea to take her on more extended walks around the neighborhood.
________________________________________
Now the tricky part is actually getting all of the above done. I do have to admit that I tend to get more done when I have things written down and goals in mind. So we'll see how this all works out.
Hope you all are having a great Monday, and if you have goals for this month, go and link up with Meghan for Go for the Goal!