The husband and I decided that we might be heading out on a long weekend trip, just through some of Colorado. The key here is to have some time for just the two of us, away from the house, the computers, and the daily chores. It's also because the Mister is racking up vacation like no other, and we have no big trips planned.
This is what we are thinking of doing, and really trying to keep it as cheap as possible.
We'd head out on Thursday afternoon and drive down to Ouray Colorado, spend the night either in Ouray, Silverton or Telluride. Then head down to Durango and Cortez, maybe spend the night here, before making the drive back home.
The total mileage would for the whole round trip would be 874 miles, almost 17 hours of driving.
From our home in Southeast Aurora/Parker to Ouray Colorado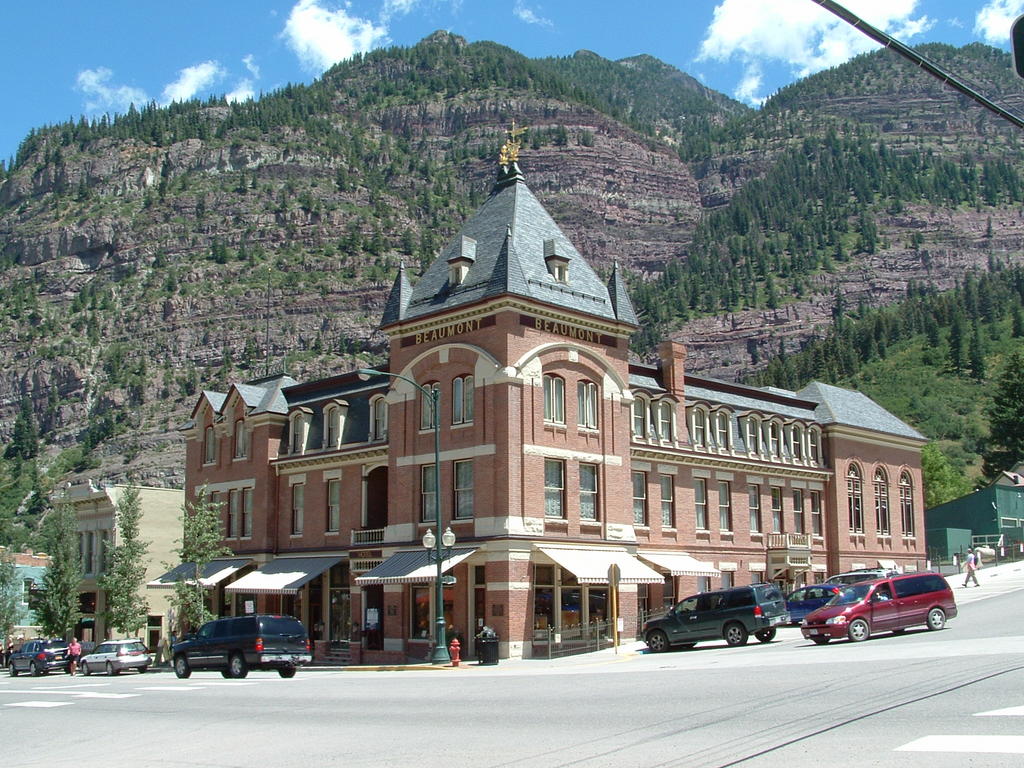 The trip is 360 miles and 6 hours long. It would take us a little more than a tank of gas to get here. We'd pack some snacks to munch on for the drive down, avoiding stopping for lunch which = saving money. The first leg of our trip would cost us right about $60.00 in the Camaro.
From Ouray to Durango, Colorado is 71 miles and about an hour driving. So we might have to stay in Durango instead, since it is a much bigger city (the biggest in southern CO) and we will be more likely to find a great deal.
There is a road trip "loop" that you can do which is known as The Million Dollar Highway Loop, and we would only do a portion of it. However, we'd get a good portion of the sites to see and things to do. bestroadtripplanner.com states:
Along the way you'll be traveling through historic mining towns, national parks and world-class ski resorts. You'll also have a chance to see San Juan Mountains with its elite group of 14,000 foot mountain peaks. This route provides access to an unparalleled mix of spectacular scenery with its display of red-rock canyons, hot springs, lush river valleys and majestic mountains. You will also be passing through an area known as the "Switzerland of America."
Our main stop would be Mesa Verde National Park.

Here is what National Geographic has to say about this little treasure in our beautiful state.
At Mesa Verde, Spanish for "green table," multistoried dwellings fill the cliff-rock alcoves that rise 2,000 feet (610 meters) above Montezuma Valley. Remarkably preserved, the cliff dwellings cluster in canyons that slice the mesa into narrow tablelands. Here, and on the mesa top, archaeologists have located more than 4,800 archaeological sites (including 600 cliff dwellings) dating from about A.D. 550 to 1300.

The sites, from mesa-top pithouses and multistoried dwellings to cliffside villages, document the changes in the lives of a prehistoric people once dubbed the Anasazi. They are now more accurately called the ancestral Puebloans, and modern Pueblo tribes in the Southwest consider themselves descendants of these ancestral people. Some 40 pueblos and cliff dwellings are visible from park roads and overlooks; some of these are open to the public.
To read the full article click here.
I am thinking we can do our whole trip under $600.00 with gas being about $150 to $200 of it, and spending one to two nights for another $200 or so.
Do you ever just want to take off for a few days?!