Yesterday, I almost gave in and bought some shorts, and a dress, and flip flops and a few other things from Target. BUT then I realized that it's the 28th, only two more days till the month and this challenge are over and I decided against it.
Since we live in the middle of nowhere, there really isn't much temptation to spend money. Literally, the only "extra" money I've spent this month has been on photography, which has been for clients, which has been paid for by said clients. Hence, I'm thinking I did pretty good.
In the first two weeks of savings, I saved a good chunk of money by not giving into temptation and shopping. I had saved a total of $465.00. Yesterday's little shopping spree would have cost me an additional $135.00. So In total, for this month, I've saved $600.00. HOLY *&(#. Really?
That just took me by surprise, and yes I did have to get the calculator out to make sure my addition isn't off. That's my car payment plus at least a week of groceries, and the only thing I did was cut out my shopping habit. Now if only someone would teach me how to coupon so I don't have to spend over a 100 every week just on groceries.
Well… tell us how you did this month, Janna and I are dying to hear some success stories!
__________________________________________________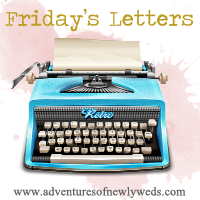 Dear Colorado Wildfires please stop burning my beautiful state and leave my friends and their houses alone. I'd really appreciate that!
Dear 100+ AZ weather I don't really have much to say to you other than you suck. But I'll deal with you, because being miserable and complaining does not seem to have an effect on you.
Dear Lilly, I don't think you comprehend how much I love you and what you mean to your dad and I. We're so glad we adopted you and that you have become a part of this little family. AND yes, you can have whichever part of the couch you like.
Dear Husband I really enjoyed our dinner conversation tonight, and I'm glad that you are aiming to become your boss's boss's boss's boss's boss's boss's boss. Please know you have my full support if when you decided to run for president.
Dear Work, I love you, really. You've been good to me and I can't wait to see what comes next in this new chapter. We're going to kick some booty and teach folks how to use their cameras!
Dear Friends and Family in Colorado I'll be back on August 2nd, and it will be great. Whoever needs to book a session with me and my camera needs to let me know ASAP.