Today's Guest blogger is one of my all-time favorites, and another one of my daily reads. Raven blogs over at

A Momma's Desires and Pacifiers

, and keeps me entertained with the tails of her cute babes, rattle snake killing and other adventures in life. If you don't know her, you are seriously missing out.
Hey all you fab readers of Eat, Shop and be Married! I don't know about you, but those three things are some of favorites to do! Well, at least two of them are. I'll leave it at that. (wink wink)
I write a lot about being a mom on my personal blog,
A Momma's Desires and Pacifiers
, so I thought it would be very refreshing for myself to not even MENTION my little bambinos over here and just write all about mwah. Even though I love those little angels to death and they are my life, sometimes we all just need a little adult time, no? And what better place to go when you need a little vaca than the ultimate big person's playground, Las Vegas!
I've been to Vegas a few times, including that one time when I moved there for 10 days. Packed up everything I owned and hightailed it to the Land of Sin. One week and three days later, I rented a uhaul, packed up my shiz once again, and drove 18 hours straight home. Stopped five times for gas and that was it. But that is a whole nother story in itself. (Which I do plan to tell really soon).
But today I'll talk about my most recent trip to Las Vegas. My husband and I went with our friends and oh my, was it amusing.
The crew...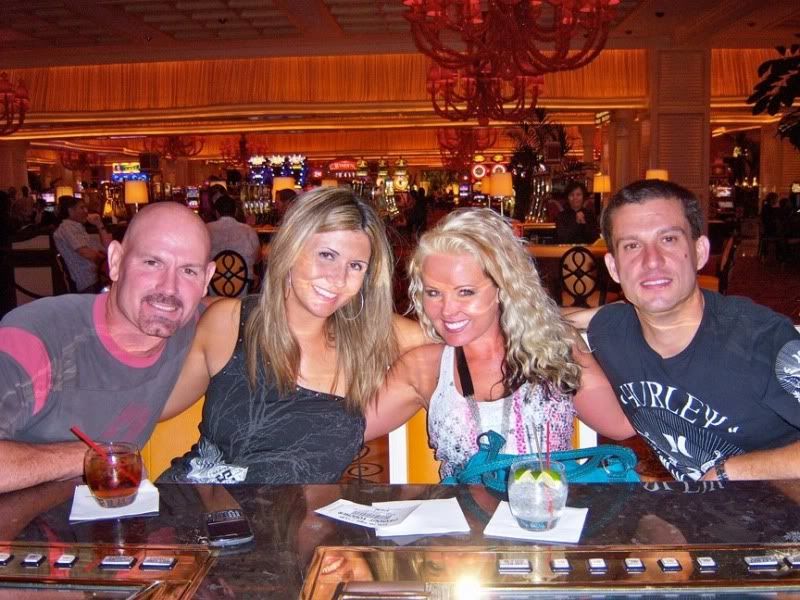 We had a limo pick us up at the airport (because we're big ballers like that. Not really. Did you know that is costs just about the same to take a limo as it does to take a cab? My secret is spilled.)
We also had the limo driver stop at the liquor store. Obviously.
We ain't newbies at this shit.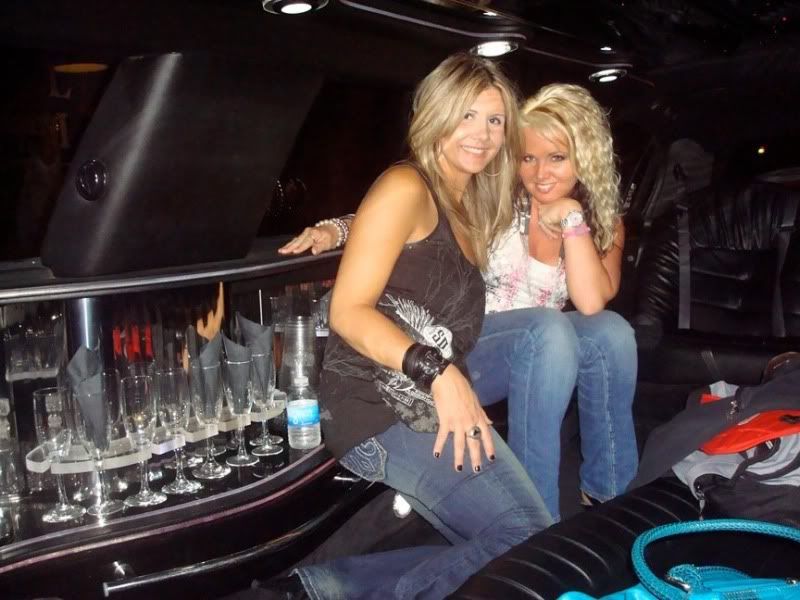 What would a trip to Vegas be without toasting with mini bottles of jager? Not a trip at all, of course.
You know what else I love about Vegas? You can drink to your hearts desire since you can just go to your hotel room and pass out and not have to worry about taking care of little humans.
I also love that my husband takes the best pictures when he's a little...tipsy.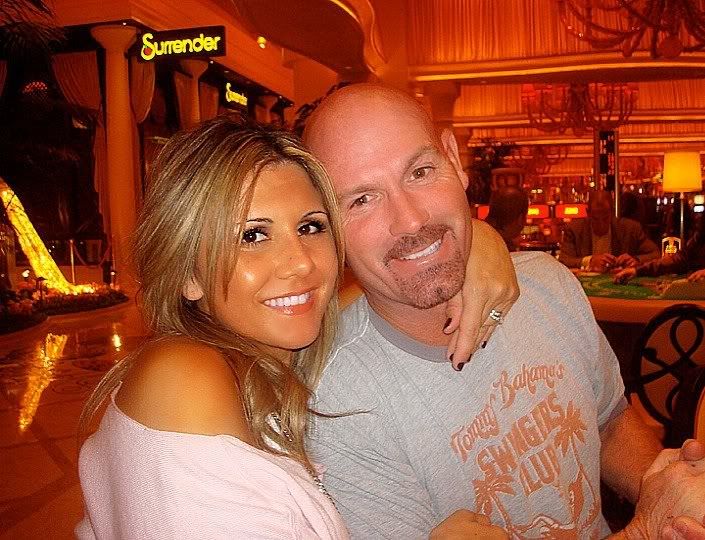 (Yes, that may be a cheesy smile, but it's better than anything he gives while sober!)
My friend and I are so hot that we always attract the best looking guys. Naturally.
(See? Told ya)
And finally, when you are in Vegas, you are sure to see some crazy, crazy people.
I think our expressions in the pic below concrete that fact.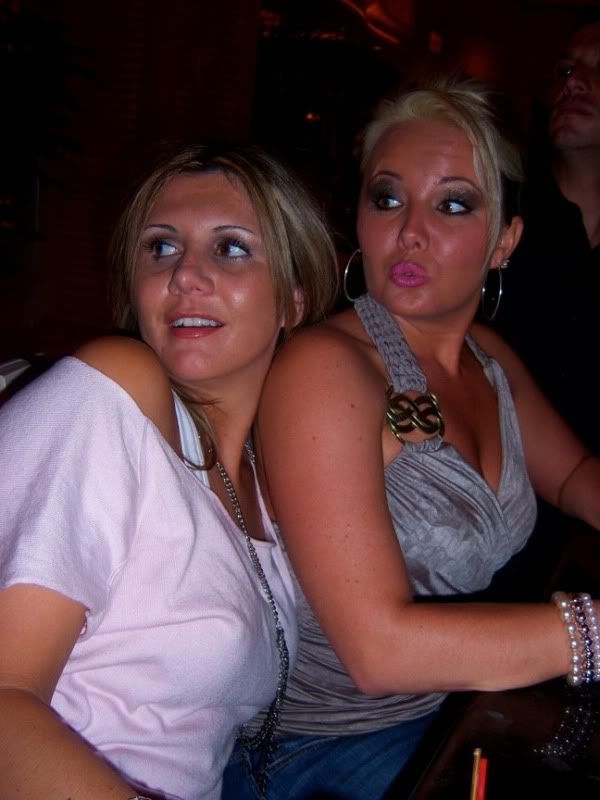 (It really was the weirdest thing I have ever seen)
So there ya have it! A little bit of my adventures in Sin City. If anyone wants to pay for me to join them, I promise to show ya'll a good time. ;)
I would also like to add that I am not a boozin' momma. As fun as that sounds, I take my responsibilities at home very seriously and my family always comes first. But hey, we were in Vegas, and as cliche as the saying is, it's true.
What happens in Vegas stays in Vegas.
Raven, thank you so much for being over here today! I cannot wait to hear about the move to Vegas. That has got to be an awesome story. OH, and you are more then welcome to come along with us whenever we decided to get our butts down there.

So now that you've met her, head on over and read some more of her stories. I guarantee they will make you laugh enough to fall out of your chair and get some killer abs.